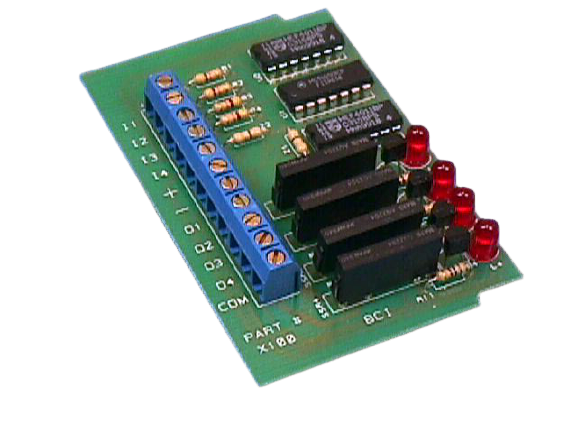 Can be added as an option to any Bryant control.
Click to see the X100's (Blow-Off Control) Data Sheet
"Air Miser" Blow-off controls are designed to control multiple blow-off solenoid valves to save shop air.
Available in 2, 3 or 4 Outputs. Outputs follow Inputs. When all Inputs are made, all of the Outputs will turn off.
Since the Feeder is normally shut off when all lines are full there is no need to keep the valves blowing and wasting compressed air.