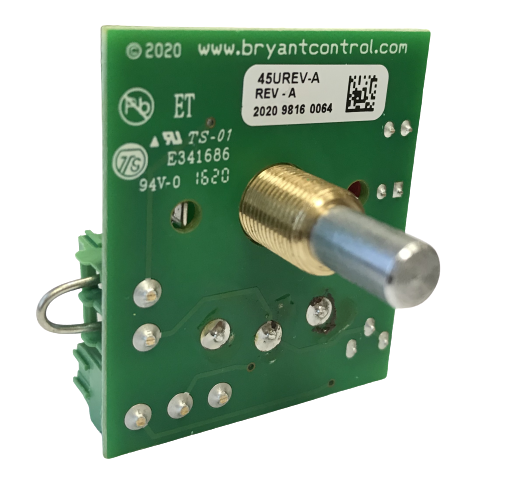 Click to see electrical hook-up details of the (45U) Trigger Board – List price $120.00
DESCRIPTION:
NOTE: The 45U is the Universal 115v Trigger Board. It is a direct replacement for all previous 115v Trigger Boards including the 45M and TB45.
A Trigger Board and Triac work together to control the vibration rate of feeder bowls, inline feeders and vibratory hoppers.
The 45U Trigger Board is used for 115 volt applications. It can be configured for full-wave (AC) or half-wave (DC) output. DC modes can be selected that utilize either the top half or bottom half of the AC sine-wave. Opposing half-wave (DC) settings can be chosen when used in Dual and Triple controls to equalize line current draw via opposing dip switch settings.
Low current devices utilizing dry contacts can be used to turn each feeder control on and off by means of the J1 terminals.
Various Service Kits (depending on voltage and current requirements) are available that include both a Trigger Board and a Triac. Trigger Boards and Triacs can also be purchased separately if so desired.